ZYD-150 Vacuum Transformer Oil Purifier Win Sound Comment
Views: 45 Author: Site Editor Publish Time: 2021-10-25 Origin: Site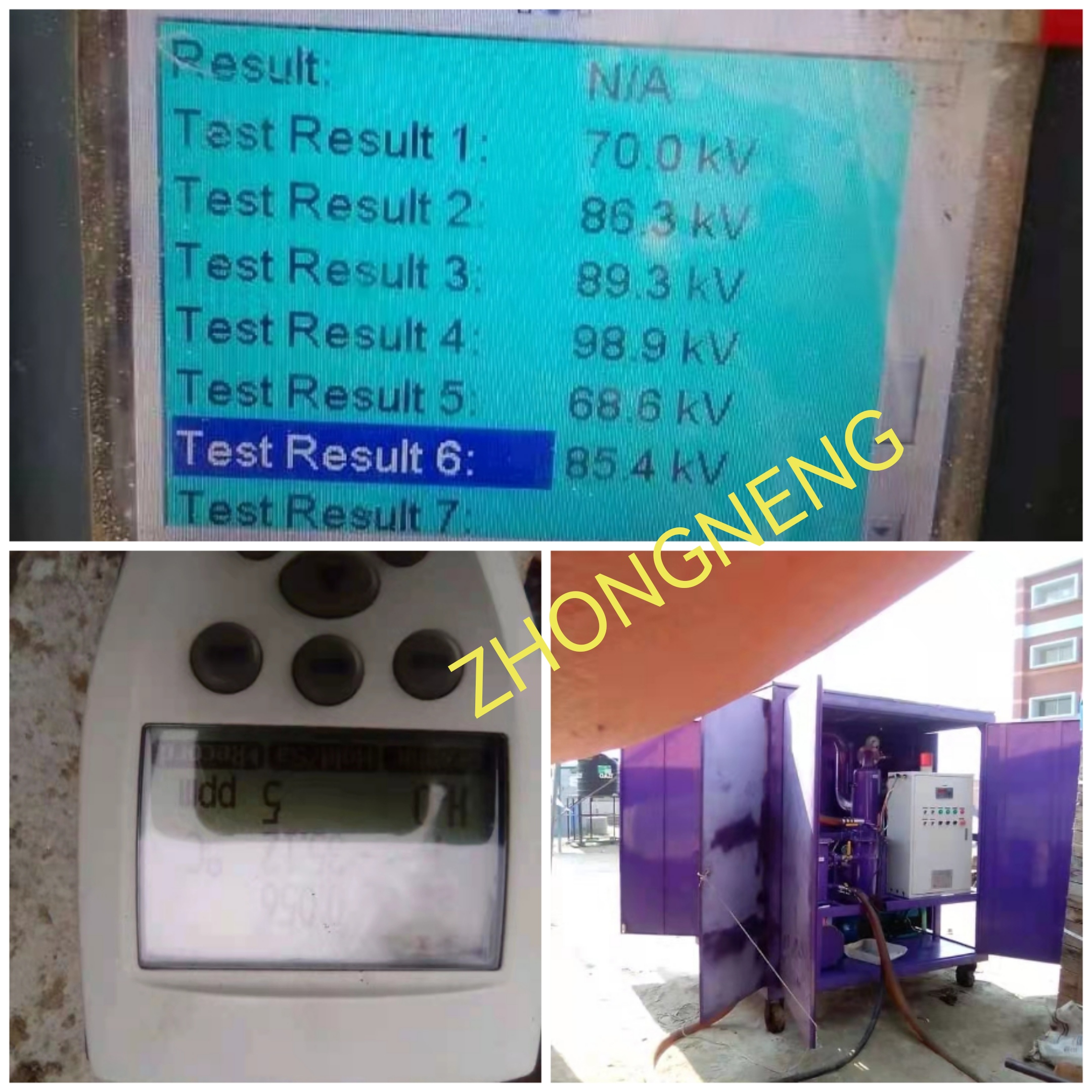 ZYD-150 transformer oil vacuum oil purifier, the processed transformer oil,moisture content 5ppm and the breakdown voltage can reach 98.9KV.
Excellent completion of the filtering task, and win sound comment from customers.
We are devoted ourselves to supply professional solution and reliable oil purifier for various kinds of oil.
If you do need oil purifier machine, please kindly contact us for more detail.
Tel: +86-23-68060921
Email: sales@zhongnengcq.cn