Gas Turbine Oil Filtration Project In Turkey
Views: 30 Author: Site Editor Publish Time: 2022-06-29 Origin: Site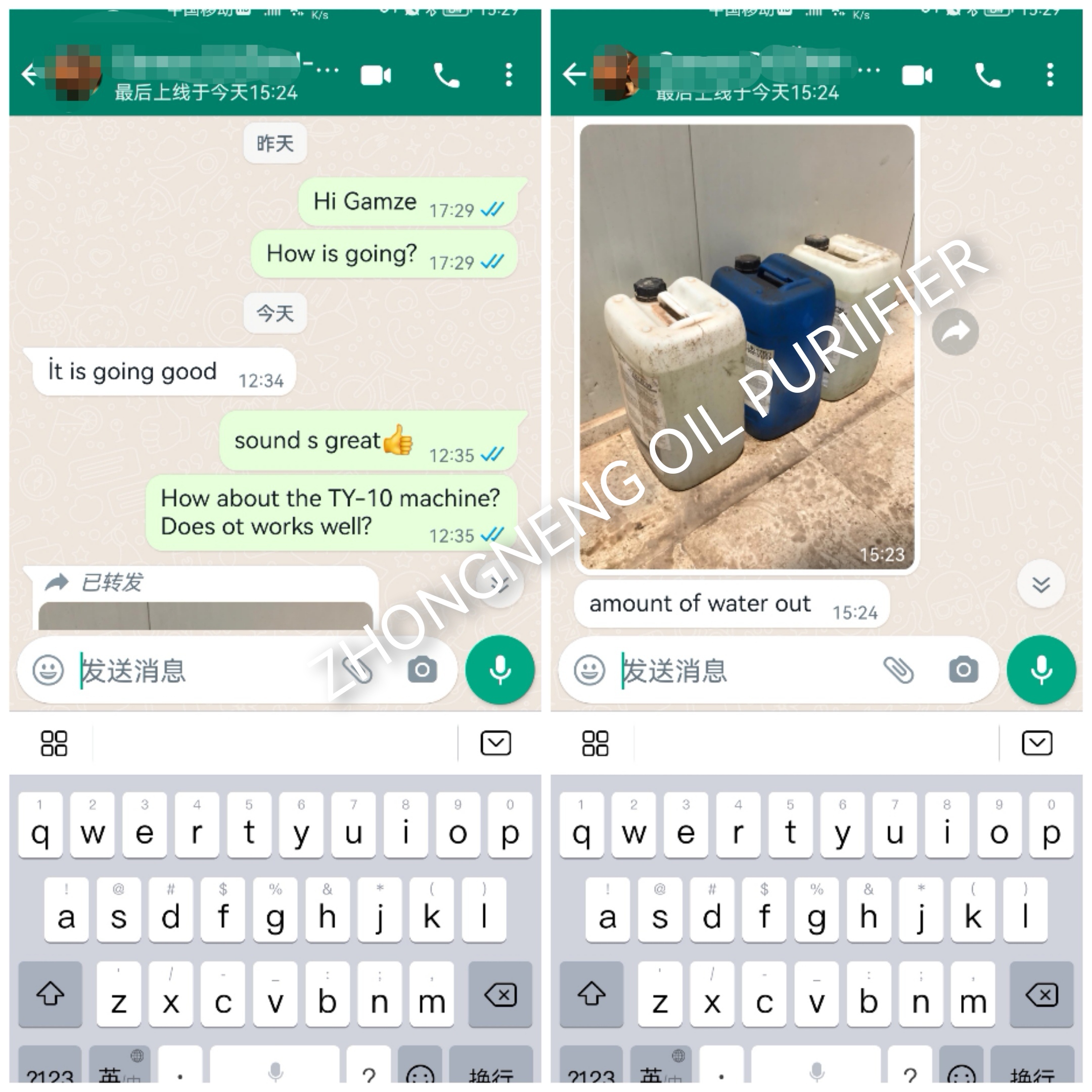 In January 23th, our Turkey customer had placed an order for our TY-10 (600LPH) vacuum turbine oil purifier machine for their gas turbine.
At 20th, April, the customer received the TY-10 machine and start the turbine oil purification work.
With the detail online after service support, customer operate the TY-10 machine very well.
And the TY-10 machine do a good jod for gas turbine. Customer also quite satisfy with the machine.
We achieve the Win-win goal in this Project!
Welcome to inquiry for more details.
Tel: +86-23-68060921
Email: sales@zhongnengcq.cn